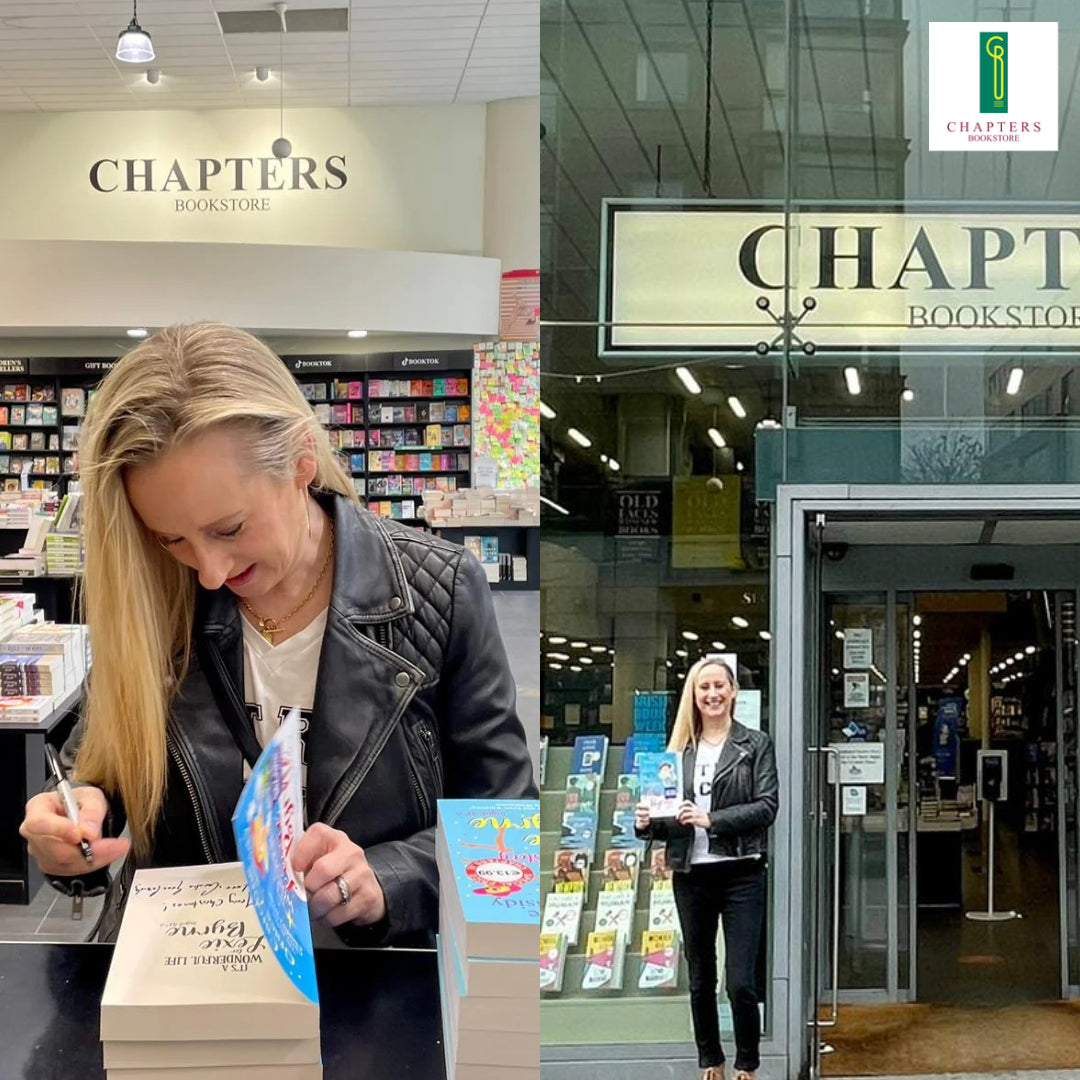 Caroline Grace Cassidy is a multifaceted talent in the entertainment industry, known for her work as an actor, author, creative director, film company founder, screenwriter and panelist … I am exhausted just typing her list of many hats! She is also married with children, funny and engaging on social media, runs a book club and is developing projects for tv and screen … as well as just finishing the manuscript for her tenth novel!  
With a captivating presence and a deep understanding of storytelling, Cassidy has carved a niche for herself in both the publishing and performing arts worlds; through her books, she offers readers a glimpse into the depths of human emotions and the complexities of life.
 Her debut novel, "When Love Takes Over," showcased her prowess as a writer, delving into themes of love, personal growth and the compromises we all have to make in order to balance life. The book, a poignant exploration of the human heart, resonated with readers and established Cassidy as a powerful voice in contemporary fiction.
Grace-Cassidy skillfully crafts relatable characters and paints vivid scenes that invite her readers to be involved, to recognise the people in her stories; her prose is both realistic and accessible, making her work attractive to a wide audience and reviewers have praised her ability to capture the intricacies of relationships and the transformative power of love. She takes us on an emotional journey that touches the heart; her characters are flawed and authentic, allowing us to connect with their struggles and triumphs on a deeply personal level.
Caroline Grace-Cassidy's books are an invitation to journey through the complexities of the human experience, with humour and wit and warmth. Through her heartfelt prose and relatable characters, she captures the essence of life's joys and sorrows, leaving readers contemplating their own journeys and with each new book, Grace-Cassidy continues to captivate readers and cement her place as a talented and versatile artist in the world of popular fiction. The Unexpected Love Story of Lexie Byrne (aged 39 ½ ) and It's a Wonderful Life for Lexie Byrne (aged 41 ¼) are gorgeous books – they just make reality fade away and give you a total mental break!
What was the first book you bought yourself?
The first book I bought myself was the first Malory Towers. I remember going to a Christmas fair with my granny in Knocklyon and finding it. I read it all in one night.

If you could tell your younger writing self anything, what would it be?
Advice for my younger writing self would be to not be afraid of the blank page - and by that I mean fill it, write stuff on it - there is a delete button! It's like riding a bike but not knowing where you're going. Keep peddling! You'll get somewhere - and if it's not where you want to go, turn back and try another way.

Did publishing your first book change your writing process?
Very much so.
The first one I wrote I got a three book publishing deal so the pressure was on to deliver a book a year! I'd spent a few years tipping away at the first novel, When Love Takes Over, but now I had to write fast and think even faster. There was no time to hmmm and hawww it very soon became a 9 to 5 job!

What were you most wrong about when you imagined being a writer?
The glass house in the hills in LA with the infinity pool wasn't going to be mine, as I thought! I think I always imagined BOOK DEALS to mean wads of cash … sadly, this was a massive misconception on my part!

What 3 books do you think everyone should read?
The Accidental Tourist by Anne Tyler – for her character portrayal - her writing is sublime.
Open by Andre Agassi  - A hard truth of what it really takes to be the best in sport.

Great Expectations by Charles Dickens  - Everything about this book - I've read it so many times now I've lost count. Pip, is one of my most favourite, even though very flawed characters, I've ever read.

Do you have a favourite book to gift, and if so, what is it?
Favourite book to gift my girl friends is always RACHEL'S HOLIDAY. Marian Keyes can write darkness with such humour. She's exceptional.

What song always gets you on the dance floor?
Shake it off Taylor Swift! Always gets me on eve dancefloor - or if that's not on offer, gimme a bit of ABBA!

Tea or coffee?
Tea! Always tea! I'm a two cup before I can get out of bed girl.

Do you google yourself?
If I've a new book out I have google alerts on - otherwise I steer clear!

Why do you love Chapters?!
Chapters is my favourite book shop in the world. I can get lost in there for hours. It feels like I could be in any year, I love the atmosphere and the staff and the ability to find treasures! I love how unique it is! Please never change!