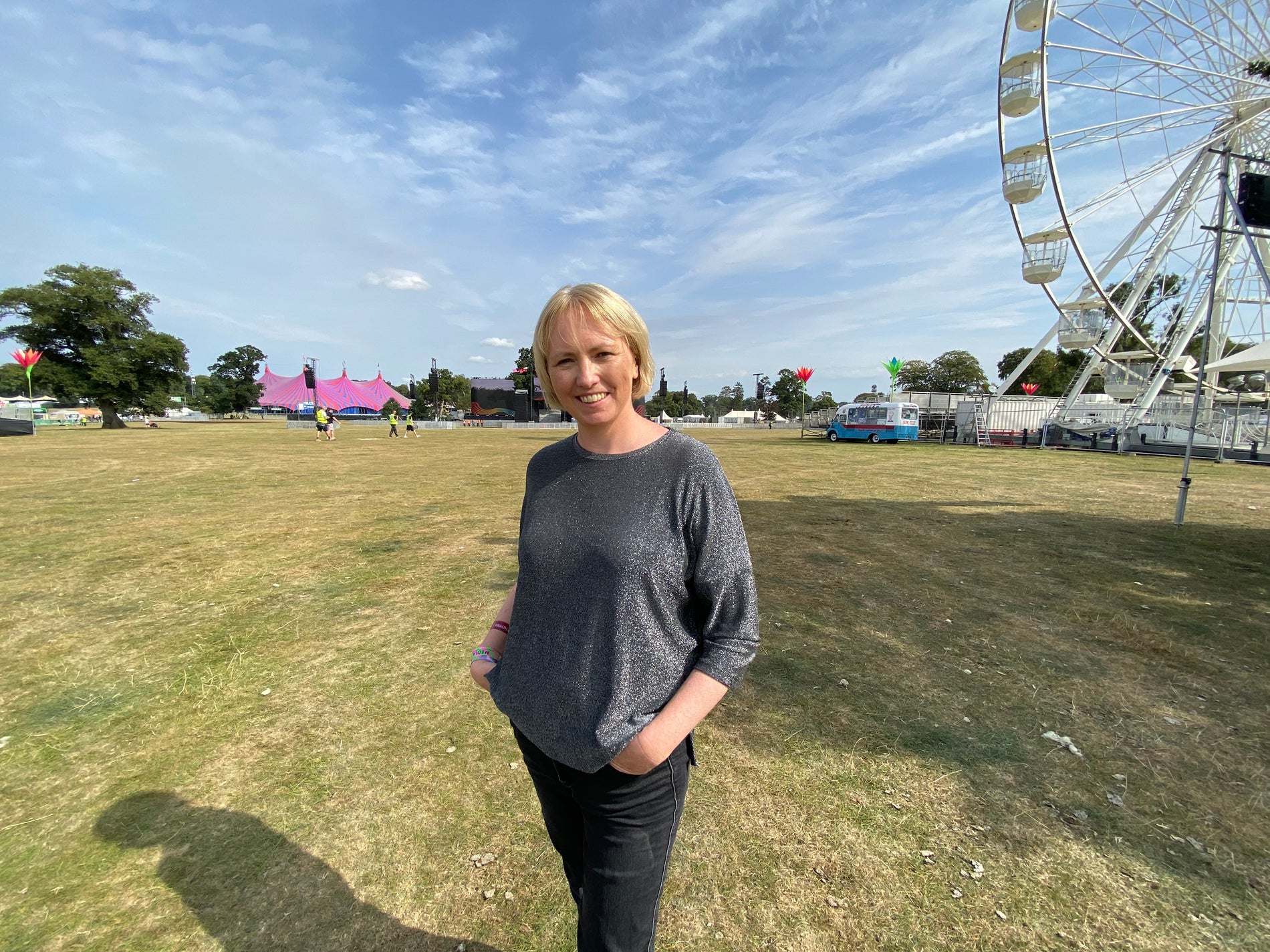 Sinéad Crowley wears many hats and because she does it so elegantly, one tends to forget the immense amount of work, organisation and compartmentalisation that must go into it all. Author of 4 novels, Can Anybody Help Me? Are You Watching Me? One Bad Turn – all shortlisted for Crime Fiction Novel of the Year and featuring DS Claire Boyle, each of which I read in one sitting when they came out and 2022s The Belladonna Maze, which changed direction from Crime into more a spooky ghost story which was hugely enjoyable, you would think she would be busy enough ... but no! Sinéad is also Arts and Media Correspondent for RTE, wife, mother of sons, fluent Irish speaker, AND journalist.
She should be exhausted, but if she is, it never comes through in her writing, which is fresh, clear, direct and pacy. I have a terrible tendency to skim read, but it is not necessary with Sinéad, as she carries you along and rather than thinking "I'll just get to the end of the chapter and then I can stop," it's "I'll just get one more chapter" and before you know it, it is 2am!
Interesting, that with our instore mystery boxes, we get requests for Sinead's books in orders for both the Crime and Irish Fiction boxes ... which yes, does slightly defeat the purpose of buying 'mystery' boxes, but is completely understandable if you are trying to make someone happy!
What is the first book you bought yourself?
Five Are Together Again. I didn't pay for it but it's the first book I remember selecting myself in a shop. I loved it, but it's also the last in the Famous Five series so I learned a lot about starting series from the beginning! I still have it and hoped my own kids would read it, but they haven't. They love books, thankfully, but they never got into Enid Blyton, her books have dated a lot more than I anticipated.
If you could tell your younger writing self anything, what would it be?
Keep going. You learn from your mistakes. That first unpublished novel was not a waste of time, but the best creative writing education you will ever get.
Did publishing your first book change your writing process?
Yes, in the sense that being edited by a good editor changed my writing process, I can see pitfalls as they emerge now and I'm much less precious about my work. I see it as a team effort.
What were you most wrong about when you imagined being a writer?
Everyone dreams of getting a publishing deal, but the fact is that for most of us, it's the beginning of a process rather than the end. Of course, there are people who achieve huge success with their first novel and fair play to them but for most of us it's the start of a long journey. It's a business as much as an art form and you have to be quite hard-nosed. Speaking to other published writers is invaluable so if you get the chance to go to talks, conferences, festivals etc then do, and most of the good information is shared in the bar afterwards.
What three books do you think everyone should read?
Oh, that's hard because people like such different things and that's what makes literature so wonderful. Three of my favourites are:
Light a Penny Candle - Maeve Binchy
Fingersmith - Sarah Waters which I recently rebought in Chapters!
Favourite book to gift?
I recommend Anne Enright's Making Babies to all new parents. There are a tonne of early parenthood memoirs out now but this is the original and the best
What song always gets you on the dance floor?
When I went to the teenage disco in Templeogue in the 1980s, She Sells Sanctuary by The Cult signalled the end of the slow set. So that got us all on the dance floor!
Tea or Coffee? Lyons tea, medium strong, just a drop of milk thanks 
Do you google yourself? NO! (Mutters, yeah a bit)
Why do you love Chapters?!
Pottering. Going in for one book and leaving with something (or a pile of somethings) completely different